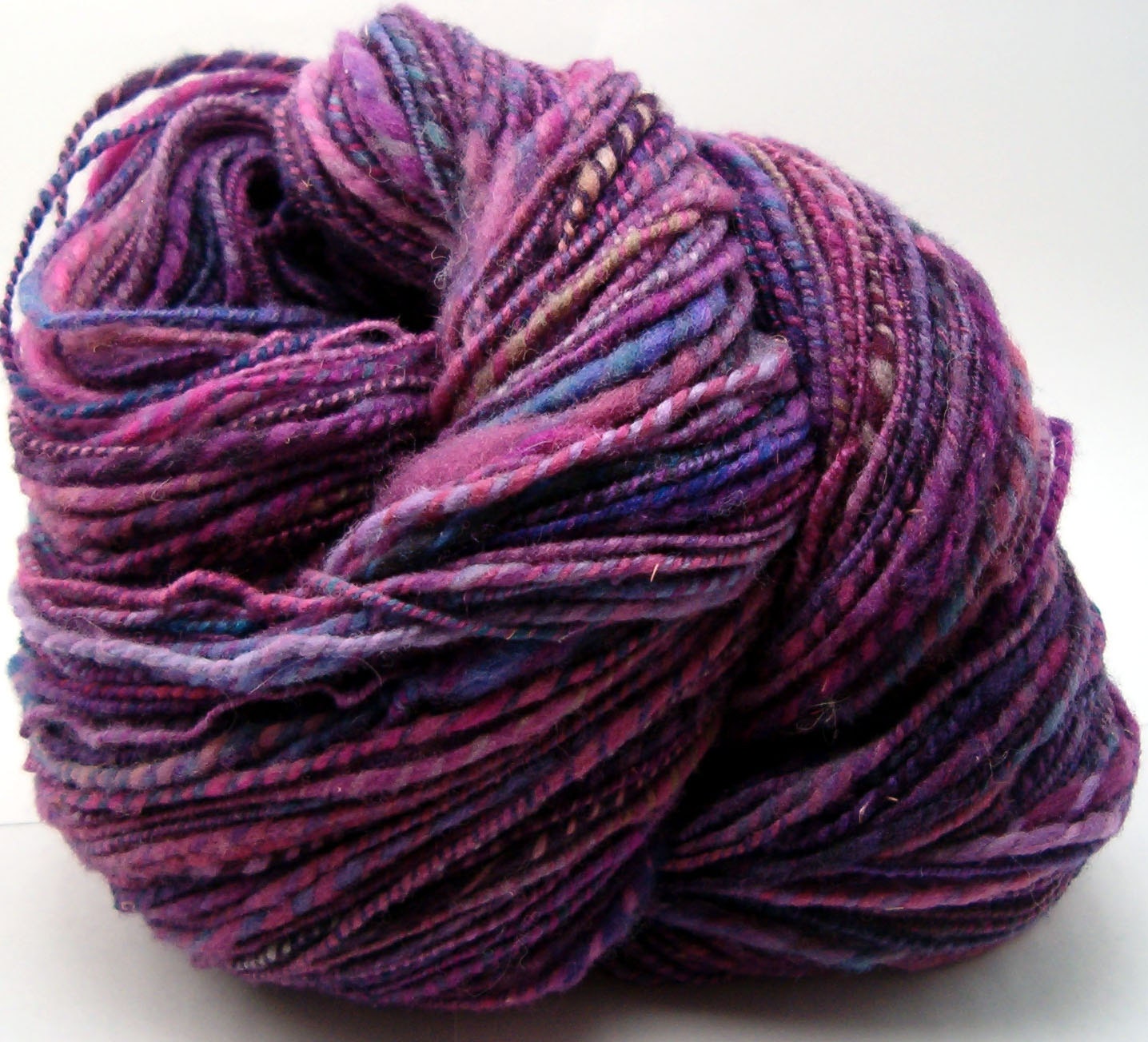 This is one of my new yarns I recently spun. I love dying up the fleeces and blending the wool on my carder and seeing how it will all turn out. I am never really quite sure until I get to the spinning!
Due to the fact that it is hand spun the thickness and twist of this yarn vary slightly throughout the skein. I do my best not to have knots, but there occasionally a join in the yarn.
There is enough yarn here for a small sweater, shrug, cowl, a scarf, hat, neck warmer, wrist warmers, etc. This wool is 100% felt-able wool/alpaca
Fibers: Wool & Alpaca
WPI: 13
Size: Light Worsted
Yardage: 306 Yards total
Weight: 4.5 oz
Gauge: 5 Stitches Per Inch
Needle size: 8
Washing Instructions: Hand wash, lay flat to dry
Click Here to Visit My Etsy Shop!